Tetsuo MATSUDA -- Immigration Lawyer (Certified Administrative Procedures Legal Specialist)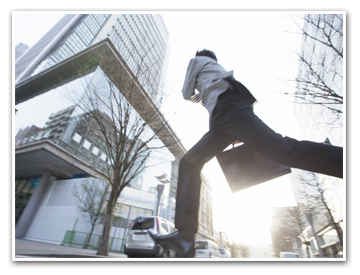 Fluent in English from my education in US graduate school (University of North Carolina, Chapel Hill) and work experience in German and American companies, I can communicate with you efficiently and effectively on various questions you may have regarding visa and work permission in Japan. As Certified Administrative Procedures Legal Specialist (Gyoseishoshi) notified to the Immigration Bureau of the Japanese government, I am qualified and eligible to file applications for foreign nationals. So, you don't have to present yourself at Tokyo Immigration Office and wait in a long queue every time. With my professional assistance, you can focus on day-to-day business rather than wasting your precious time in cumbersome administrative process.
For any inquiry, please click here.
Overview of Japan's Immigration Control Law & its Policy
The Status of Residence system is the basic concept of Japan's Immigration Control Law. Foreign nationals are, in principle, allowed to enter and stay in Japan only if they meet criteria determined by respective status of residence category. And, unless their request for renewal is accepted, foreign nationals cannot remain in Japan once the original staying period expires. Foreign nationals are prohibited from working for payment unless otherwise permitted according to the regulation of respective status of residence category. This means that foreign nationals cannot work beyond the scope of activities defined by the status of residence such as "engineer, specialist in humanities, international services", etc. In principle, Japan's immigration policy prevents unskilled foreign nationals from immigrating to Japan and engaging in simple labor-intensive work. (FYI: New residency status "Specified Skilled Worker" available from April 2019 for qualified foreign blue-collar workers.)
Status of residence can be divided into several categories:
(a) Status of residence that has no restriction on employment: Permanent Resident; Spouse or Child of a Japanese citizen; Spouse and Child of a Permanent Resident; Long-term Resident.
(b) Status of residence authorizing employment within the limited scope: Diplomat; Official; Professor; Artist; Religion; Journalist; Business Manager; Highly Skilled Professionals;Legal/Accounting; Medical; Researcher; Instructor; Engineer; Specialist in Humanities; International Services; Intra-company Transferee; Entertainer; Skilled Labor; etc.
(c) Status of residence that do not allow employment: Cultural Activities; Temporary Visitor; Student; Trainee; Dependent (Spouse or Child of a residing foreign national)
In case of Student and Dependent, if an in-advance permission is given by Tokyo Immigration bureau, under certain conditions, it can be possible to engage in part-time work up to 28 hours per week maximum.
See the link below for more details on the "status of residence" system.
http://www.immi-moj.go.jp/english/hourei/index.html