Matsuda Tokyo Immigration Legal Advisor >> Client Testimonials
Client Testimonials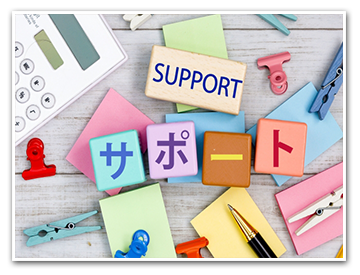 Mr. Matsuda was essential to our dependent visa application. He was professional and thorough throughout the entire process, from preparation to submission - and he always provided swift, detailed replies to all our queries.
Due to his direction, we knew exactly what was needed, when and how. He clearly has an excellent understanding of the system and gave us valuable advice about the visa application, some realistic time frames and chances of success. A long, complicated matter was made far more understandable and straightforward.
Mr. Matsuda worked hard on our behalf, for which we are extremely grateful. If we have any further business with immigration services or visa enquiries we will always choose to employ Mr Matsuda's skills first.
Peter and Lola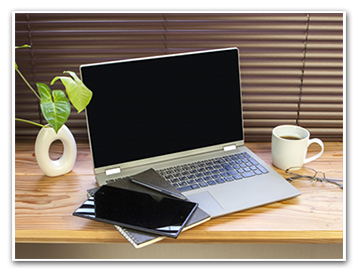 Last year, I wanted to apply for Permanent Residency in Japan. My friend and I found three websites for immigration attorneys, and I sent introductory emails to two of them. Matsuda-san wrote me back first, his English fluency was superb, and his fees were reasonable.
I was a little nervous about working with someone without first meeting them face to face, but my concerns were quickly alleviated. I didn't realize how useful electronic correspondence is in a situation like applying for a visa. The format allowed me to be clear in my statements; I could refer back to earlier parts in our conversation if I was unclear; and it allowed for quick sharing of documents- of which there were many.
It took me four months to collect all of the necessary paperwork for my application. I was in regular contact with Matsuda-san throughout the process. We met about once every six weeks to hand over hard copies of the paperwork. In addition to being timely and efficient, I found Matsuda-san to be kind and I was very grateful to have his expertise.
My application took nine months to be processed and was eventually approved. I knew that no one could guarantee the result, but I felt I was giving my application the best chance of success by working with Matsuda-san. I will certainly call on him again in the future.
Kiley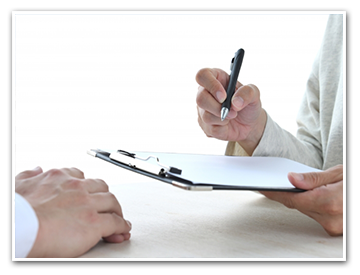 Mr Matsuda is responsive, highly-organised, knowledgeable and consistent. I was initially reticent about contacting a lawyer who I found online, but was impressed immediately by his approachability and English fluency; and later by his efficacy handling the visa application process.
I have renewed my visa (residence card) twice with Mr Matsuda's support. On the first occasion, I started a 1-year teaching post at late notice while completing my doctorate. The Immigration Bureau exercised its discretion to request further documents close to the deadline, which Mr Matsuda handled efficiently in person.
On the latest occasion, I sought advice on the most appropriate visa to apply for in response to a job offer. We applied without much fuss, and I secured the maximum length (5-year) visa. This opens the door to apply for permanent residency long before its expiration.
John
Newly appointed assistant professor at a top national university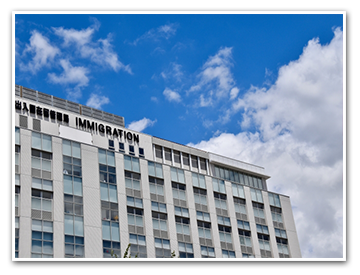 I got in touch with Tetsuo recently for the renewal of my Residence Card. This is the third year in a row that I have worked with him, and like always, he's been very prompt to reply, efficient, and detail-oriented.
I really appreciate his support and consideration, like when he offered to meet me at my home station after I couldn't meet him at our usual meeting place in Shibuya. I definitely look forward to working with him again next year. Thanks so much, Tetsuo!
Jenny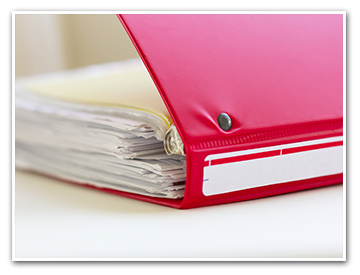 I did the naturalization process with Matsuda-san and he was extremely thorough, professional, and prompt with communication. He did substantial translation work for me, and like all his other work, the quality was excellent. Matsuda-san is an extremely kind, dedicated to his clients, and a pleasure to work with, and I found his fees very reasonable for the level of service provided. I was able to secure citizenship in less than 6 months, which I am told is quite rare. I believe this is due to Matsuda-san's attention to detail while preparing my file and ensuring we had absolutely everything we could possible need for the process.
Amy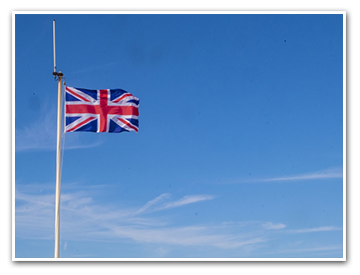 I found Matsuda-san via his website when looking for immigration legal advice in English. I was applying for a Permanent Residence visa, and, although I'd had success for regular working visas with a non-English speaker, the more detailed ins and outs of a Permanent Residence visa (especially around complicated requests about pension payment from the U.K.) meant I wanted an English speaker.
Matsuda-san could not only handle the language, he followed up closely with questions and advice, handled trips to the immigration office as my agent and always was prompt and efficient with a clear understanding and explanation of the immigration rules.
My application was a success (a year after submitting the application!) and a lot of that must surely be down to Matsuda-san's hard work and guidance around writing accompanying letters etc.
Finally, his fees were reasonable, and as laid out from the beginning. I have no hesitation in recommending him.
Andrew P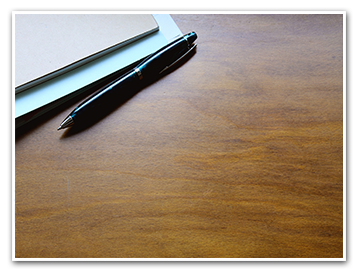 Matsuda-san assisted me with the Dependent Certificate of Eligibility application and subsequent administration requirements at the local ward office.
As an English speaker, I am grateful that Matsuda-san is able to communicate in perfect English. In addition, he provided white glove service and was patient and helpful throughout the process. His understanding of the procedures and nuances made it a painless experience.
Matsuda-san is a consummate professional and I will highly recommend him for all our immigration requirements.
Andrew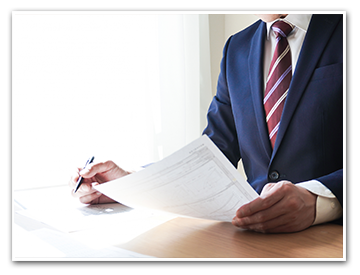 I had a great experience working with Matsuda-san to switch from a short-term visa to a long-term designated activities visa. I reached out to Matsuda-san over email after finding his website, and his prompt reply to my inquiry meant that I was able to quickly get answers about how the visa application process worked. He provided excellent advice on preparing the necessary documents so that everything would be in order for the immigration authorities. Matsuda-san's clear communication made creating the application efficient and gave me confidence that we were doing everything thoroughly.
As a result of Matsuda-san's preparation and diligence, when the time came to apply for my Certificate of Eligibility and then for the visa itself, the whole process was perfectly smooth. Matsuda-san coordinated times for us to meet and exchange documents in person and handled the necessary trips to the Immigration Bureau. He moved forward with each stage of the application quickly and I got my visa faster than I expected!
I am very happy that I worked with Matsuda-san. His help was essential for navigating Japan's immigration system and preparing a strong application, and I would recommend him to anyone applying for a visa in Japan.
Edward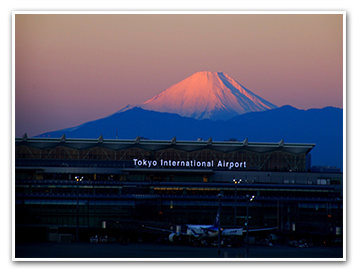 I found Matsuda-san via a web search of "best immigration lawyers in Tokyo" as I will be relocating from Singapore to Tokyo.
At the initial stage, I had absolutely no clue what I need to do in order to get my work visa. I had a face-to-face meeting with Matsuda-san in one of my business trips to Tokyo. He speaks very fluent English and is able to answer every single one of my queries. He makes a special effort in understanding my situation before recommending the best course of action I should take. He is very concise in explaining the steps required for me to obtain a work visa suitable for my relocation circumstance (taking into account my employment situation, timing, spouse etc.).
Whilst he is unable to guarantee the success in my visa approval, he is highly experienced and knows the immigration system and law very well. Naturally, he has the ability to identify the major hurdles and/or pitfalls before the official application to ensure a high success rate in my visa application. Needless to say, I receive my Visa approval from the authorities, for both my spouse and me, very smoothly on our first attempt and it took a lot less time and effort than what was originally envisaged.
I would say the entire process was fuss free and I could rely and trust Matsuda-san's advice fully. Consequently it has allowed me to focus more of my energy on other pressing matters for my big move to Japan.
I would highly recommend Matsuda-san to anyone who is looking for a solution for your Visa and immigration needs!
Eugene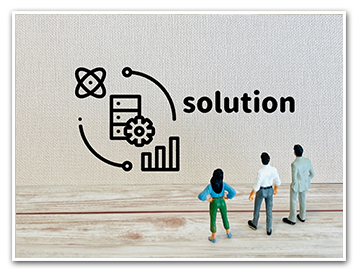 I initially contacted Mr. Matsuda for help with my application for extension of period of stay. I had changed jobs a year prior and my current work was based on short-term contracts, so I was worried that my application wouldn't be strong enough.
Mr. Matsuda clearly explained the procedures and helped me get the necessary documents and even some extra ones to strengthen my application. Throughout the process he was courteous and went out of his way to fit my schedule.
He even recognized and helped me fix a mistake I had made a year before when I submitted a document to Immigration regarding my job change.
I was initially stressed out over the prospects of the application, but Mr. Matsuda's support gave me peace of mind. I'm happy to report my visa extension was approved, no doubt thanks to Mr. Matsuda's efforts. I highly recommend him for any immigration concerns.
Tarik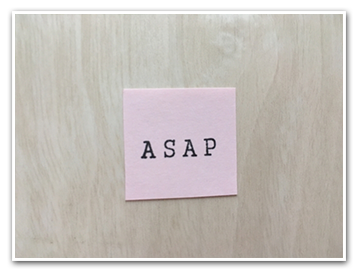 I urgently retained Matsuda-san services since I had left my current employment just before my working visa was to expire. Originally, I sent out urgent e-mail messages to three different immigration lawyers explaining my urgent situation. Matsuda-san was the first to respond among the three lawyers and also provided an easy to understand and informative initial response in English.
After retaining Matsuda-san's services to renew my work visa, he was always quick to respond to my questions, provided detailed honest responses, and also helped me write additional justifications letters to Immigration Authorities while organizing all the necessary material for a renewal.
I honestly believe my visa renewal was successful because of Matsuda-san's effective and efficient support of my visa renewal. Matsuda-san is also a very kind person and easy to work with, who I highly recommend for any immigration matters you might have.
David Berteaux
Chief Financial Officer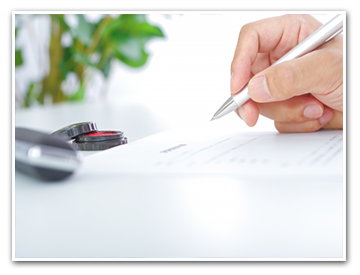 I worked with Tetsuo again recently in order to apply for a new Residence Card. As I've come to expect, Tetsuo was cordial, reliable, and very well-organized. He outlined the requirements I needed for the application and replied to my emails promptly. He even went out of his way to meet me at my home station when I couldn't meet him at our usual meeting place in Shibuya due to an urgent schedule conflict.
I got my new Residence Card without any problem. And it goes without saying that I'm definitely looking forward to working with him again on my next visa application. He has my highest recommendation.
Jenny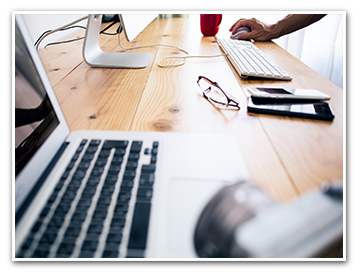 Matsuda san is a very professional immigration lawyer with high sense of details. He supported me to get permanent residency in Japan, which I could get fairly fast and without any problem.
Matsuda san spent time to understand my situation and provided the right answer to secure the permanent residency. He understand very well the requirements of Japanese authorities and his advice made the difference to validate my application.
I strongly recommend Matsuda san's services and his professionalism.
Saemann Herve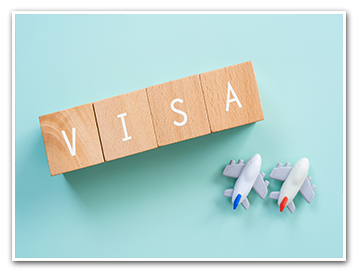 Our relationship dates back to 2018 after I graduated from my doctoral program at the Tokyo Institute of Technology. At that time, Matsuda-san helped me in changing my status of residence and starting my working life in Japan.
More recently, since foreign nationals recognized as "highly-skilled foreign professionals" receive preferential immigration treatment, I decided to apply for a Highly Skilled Professional (HSP) visa. Without hesitating, I contacted Matsuda-san and explained to him all my plans. I was really surprised that, after a long time without seeing each other (around 4 years), he was able to remember every single detail from my previous application, always suggesting the best alternatives and preparing the required documentation for my application (a lot of paperwork).
Thanks to his advice and very dedicated work, I was granted my new resident status in a very short time. More importantly, since Matsuda-san knows my background very well, I was able to score as many points as possible in the entry system required by the HSP visa.
Matsuda-san has not only aided me in growing professionally but also in creating a family and settling down in Japan. Thanks to his guidance and professional services, now I can invite my mother-in-law to come with us to Japan and support my wife in the difficult job of bringing our first baby into the world.
I will be also thanking Matsuda-san the first time my baby looks through brand new eyes at the beautiful sakura blossoms below the Japanese clear blue sky.
Muchas Gracias Matsuda-san!
Abdel Martinez
Senior Research Engineer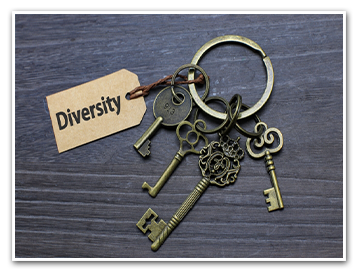 As a long term resident with a same sex Japanese partner, I had been considering applying for permanent residency and was investigating what the best route might be to apply for this.
I came across Mr. Matsuda's website and contacted him for advice with regard to my situation. He responded very quickly and after an initial online consultation, we agreed to go through the points route as a highly-skilled professional and for him to represent me throughout the process. This was certainly an excellent decision. Mr. Matsuda is extremely knowledgeable and made the whole process very smooth.
Communication was always prompt and he was very clear in giving me exact requirements in terms of the documentation that was required. It was clear what I needed to get from my employers and elsewhere, and he took the hassle out of the application process by visiting the ward office, tax office and immigration bureau on my behalf. When we met face to face in order to sign or submit the documents, he came to my place of work to get everything, and really made things very easy for me.
Throughout the whole process, Mr. Matsuda was extremely courteous, efficient and kept in regular communication if ever any further information or documentation was required. Just over six months after submitting my application, I am pleased to say I am now in possession of my permanent residency visa. Thank you Matsuda-san.
Grant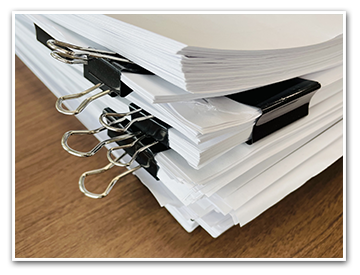 I was referred to Matsuda san by my colleague. After few initial email exchanges I decided to pursue with mine and my family's permanent resident application which we successfully obtained thanks to his hard work!
He made this huge task much easier for me. He would provide me a list of required documents, review and provide guidance on each and every step of the process. It was very convenient that not only he was able to visit the immigration on my behalf but also able to obtain other necessary documents from the ward office.
He timely forwarded me all the notices received from the immigration office after we submitted the application and we were able to provide additional information in a timely manner.
I would recommend Matsuda san as he is very professional, knowledgeable, and experienced.
Ali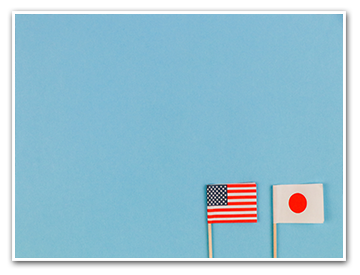 I am an American citizen living in Tokyo, married to another American citizen. Last year, like so many during COVID, I realized that I was working a job that wasn't really in line with what I wanted to be doing in life, so I decided to branch out and start my own business, which can be really challenging in Japan without a Japanese spouse or a ton of capital (I am self-financed).
When I was making this move, I was advised by the initial immigration specialist I consulted, like so many expats here are, to keep my company job until I could qualify for permanent residency. I did not want to wait another two years until my ten year anniversary as I felt strongly like I had more to offer than I currently was, and that I could have a more satisfying life. As someone who has enjoyed to benefits of living in Japan for the past 9 or so years, I also strongly felt like I wanted to found my company here in Japan, so that I could contribute to the prosperity of people in my community here, rather than founding a company in a country where it was easier but my social welfare benefits wouldn't support those around me. I was also advised that I could have a dependent visa, but here in Japan that means, practically, a limit on your income and working hours. As a small business owner, this was a situation I'd rather avoid, but I felt like I was running out of options, so I thought I would get a second opinion since the other specialist I'd consulted seemed quite busy and I thought perhaps there might be alternative options.
Matsuda-san made himself available to me with thoughtful questions and quick replies. He looked at my situation compassionately and creatively, and was quite informative about all of my options. He found a rather unique, hail Mary-type solution that we tried. The application was long and arduous, but Matsuda-san supported me every step of the way. Finally, the Immigration ministry granted me permission to continue my visa under the auspices of my own company.
Working with Immigration in this country can be overwhelming, demoralizing, and stressful. I'd recommend working with Matsuda-san to help you with your Immigration paperwork needs.
Heather Dobbin
Founder & Coach
IkigaiMe Personal and Professional Coaching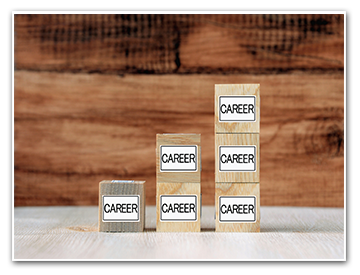 Matsuda-san is an incredible lawyer that you can trust with your legal needs. I wanted assistance going from a student visa to my first working visa, and I contacted Matsuda-san after a suggestion from my future employer. From our initial contact to follow up after successfully receiving my first working visa, Matsuda-san, was thorough, results-oriented, and kind. I felt comfortable working with him due to his experience in working visa applications, and I was astounded by and grateful for Matsuda-san's swift, informative, and diligent correspondence. He made every step and action item of the entire process clear, and he was patient in explaining the intricacies of all that needed to be considered for my application. His guidance and efficient communication made it easy for myself and employer to prepare the documents necessary to apply for my working visa, which I was able to obtain successfully within Matsuda-san's predicted result and timeframe.
Matsuda-san visited the Immigration Office as my legal representative to submit my application and to pick up my new residence card. He was flexible in deciding on a meeting place to exchange documents and always chose a convenient location for me.
Between submission of my application and announcement of result, I visited family in the United States. During that time, the Omicron variant emerged, and travel restrictions for entry into Japan began to change every day. Despite this, Matsuda-san was able to provide the latest information and respond adeptly to the constantly changing travel restrictions. He was able to continue the process even with my quarantine requirements upon my return to the US. He was kind and flexible enough to change our regular meeting place and delivered my new residence card ahead of schedule. Despite the constantly changing situation, Matsuda-san was able to continue to make the entire process smooth and efficient.
Matsuda-san was essential in making it possible for me to start my next phase and career in Japan. I am eternally grateful and give the highest recommendation for anyone needing legal assistance. I will absolutely work with Matsuda-san again for any other legal needs. Thank you, Matsuda-san!
Schyler Cole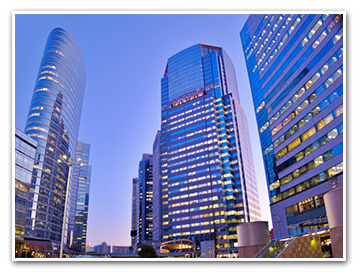 Matsuda-san is a brilliant lawyer and I would highly recommend him without hesitation! I initially approached Matsuda-san in December 2020 for a consultation about my visa situation and the possibility of attaining a Certificate of Eligibility. My situation was not straightforward, hence I needed professional advice and assistance with the application. Thanks to Matsuda-san's efficiency, meticulous approach and in-depth knowledge of Japanese immigration law, the process was very smooth and I was granted CoE without any complications. Matsuda-san also then acted on my behalf, in September 2021, in obtaining permission for activities other than stated in my CoE, which once again was very easy and straightforward. He provided me with all the up to date information, liaised with my employers and generally made the whole process very easy and stress-free.
Matsuda-san's result-focused approach really made the difference! He went above and beyond in order to achieve a successful outcome. I am very grateful and I will be using his services in the future. By using his services you will definitely be in safe hands.
Oleg Mitrofanov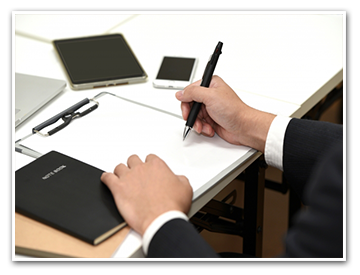 After his excellent job at handling my Notification of Leaving and Transfer, I got in touch with Mr. Matsuda again to help me with my paperwork for visa renewal. And just like before, he was prompt, cordial, and very efficient. He outlined all the documents I needed to prepare, and then collated them for me. He also visited the Immigration Office as my legal representative, first to submit my application and then to get my new Residence Card.
I feel so fortunate that I found his website, and will definitely work with him again on my next visa renewal. He has my highest recommendations.
Jenny
Over the past few years I sometimes needed immigration advice, and spoke with a few lawyers. Matsuda-san stood out for his diligence.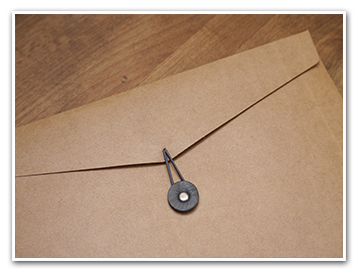 When it came time to extend my period of stay, I turned to Matsuda-san for help. I was concerned about the strength of my application as I had resigned from a large company, and was now working at a small startup. In spite of this, I received the 5 year extension that I requested!
I credit this to Matsuda-san's comprehensive and pragmatic approach. He gave advice tailored to my case so that my application would be strengthened. Along the way, it was very smooth to work with him. Communication was always prompt and clear, and he went out of his way to meet me at times and locations that fit my schedule, which saved me many hours. Thanks again!
Arno
I arrived in Tokyo, Japan in 2012 and decided it was a good time to apply for Japanese Permanent Residency. I found Matsuda-san's website very easily (google search) and emailed him of my situation and intention to become a PR.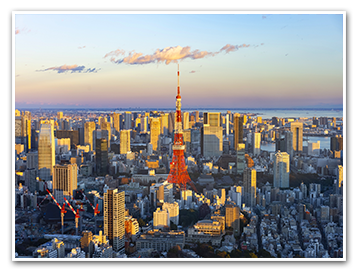 Matsuda-san was prompt to reply and during our first face to face meeting, explained the process, necessary documents, cost and went to the immigration office on my behalf. My application was submitted during Covid pandemic and he was very accommodating to my work schedule and advice for documentation.
I highly recommend Matsuda-san as my experience was all positive and was granted a PR in several months. Thank you Matsuda-san for your assistance and success in obtaining my PR!
Michael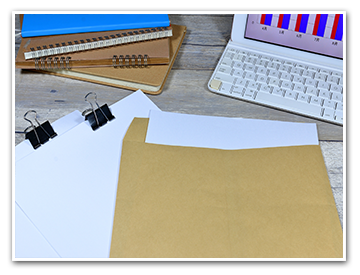 I needed to file a Notification of Leaving and Transfer to the Immigration Office, and I found out I was horribly late for it. I was anxious and stressed out, and I wanted to find a good lawyer to handle the transaction and help me prepare the paperwork.
I found Mr. Matsuda's website on a Google search. After reading positive reviews of clients on his site, I tentatively sent him an email. I was surprised to hear back from him early the next morning.
In all of our transactions, he was cordial, professional, and efficient. I felt that he really knew what he was doing. And just as importantly, he understood my situation, and the urgency of what I needed to do. Within a week, he completed filing my Notification of Leaving and Transfer; went to the Immigration on my behalf; and sent me a stamped copy confirming that the Immigration received my documents.
I would definitely work with him again when I need to sort out any visa / legal paperwork. And of course, he has my highest recommendations. Thanks so much, Mr. Matsuda!
Jenny
I am a university lecturer, and Mr. Tetsuo Matsuda helped me obtain permanent residency status. I was impressed with Mr. Matsuda's overall knowledge of the immigration system, his professionalism, attention to detail, and prompt replies to my many inquiries. He explained the procedure in detail and cleared up some misconceptions I had had.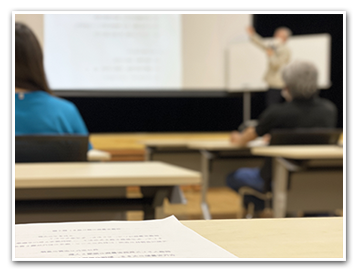 Mr. Matsuda also visited government offices on my behalf to obtain some of the documents, greatly helping to save time with my busy work schedule.
For these reasons, I would wholeheartedly recommend retaining Mr. Matsuda for assistance with any visa needs.
Rob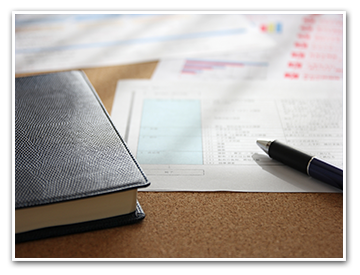 I reached out to Matsuda-san to get advice and help for my Japan permanent resident application in September 2020. He was very prompt in responding and also took his time to get to know me and my situation before providing any advice.
Thereafter, he was quick to provide the detailed list of information I need to proceed with the application process including a timeline for approval to manage my expectations. I got positive results from the Immigration only a few months after we applied! I believe this is because of the completeness and organized manner he submitted my documents and also his knowledge and expertise in going for the best route to get the most positive response from the Immigration office.
I recommended him to my friends and so far they are getting the same high quality of customer service from him. Thank you, Matsuda-san for all your support!
Ricaleen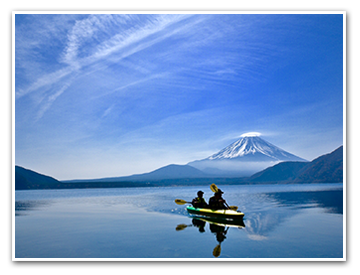 I used Mr. Matsuda's services to switch from a work Visa to a Designated Activities (Long Stay for sightseeing and recreation) Visa. The company sponsoring my work Visa was not able to renew sponsorship due to business difficulties related to coronavirus. I knew I wanted to stay in Japan and was looking for the best way to do so.
I contacted Mr. Matsuda and he responded the same day to start figuring out the best plan. He was able to answer all of my questions and also contacted the Immigration Bureau directly to confirm that they were still processing this kind of Designated Activities Visa for those already living in Japan, despite coronavirus restrictions.
After that, we started preparing the required documents and application. Mr. Matsuda was able to translate my cover letter and supporting documents into Japanese, and also helped make sure I was presenting my information in the best way for the Immigration Bureau to understand.
Mr. Matsuda went to the Immigration Bureau three times on my behalf: once to submit the application, once to submit additional supporting documents and explain more about my situation to the Immigration Bureau, and once to pick up my new Residence Card after the application was successful. He delivered my new Residence Card at Starbucks, and I was very relieved that I did not have to go to the Immigration Bureau myself.
I was very happy with Mr. Matsuda's services and would recommend him without any reservation. His replies to my messages were always prompt and accurate, he paid attention to the details of my situation, and he was able to explain my situation to the Immigration Bureau in person to help improve my chances of success.
Justin
We used Mr. Matsuda's services to help us apply for a certificate of eligibility for a spouse visa. Our circumstances were unique in that I as the foreign spouse was still abroad during the entire process.
The first thing we noticed about Mr. Matsuda was how prompt he was with his reply. When looking for an immigration lawyer, I was limited to English google searches and I found many sites ambiguous. His website is clear and concise and provided an easy method of contact. After sending my initial inquiry, he replied within hours. He quickly emailed a list of questions for more clarification to further assess our situation. He then met my husband in person in Tokyo and myself over FaceTime to discuss the process going forward. We both noticed immediately how organized, knowledgeable, dedicated and efficient he is with all of his work. He asked just the right questions and also was upfront and honest regarding what may stand out to the immigration officers about our application.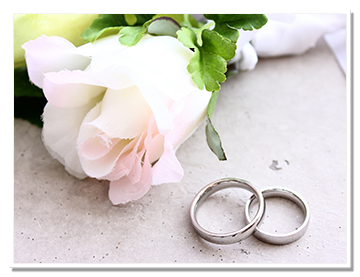 After an in person meeting, he then gave us a list of documents we needed to provide for the application. He was always in immediate contact via email which was especially appreciated being abroad. He reviewed our documents and provided excellent advice on how to improve them. He then assembled a clear and organized packet and went above and beyond what was required to ensure that our application was strong, specifically including our CV's and compiling 10 photographs with accompanying descriptions. He even went to the immigration office a day earlier than expected to submit our documents. In addition to always having prompt communication regarding the process, he provided clear expectations for a timeline and even called the immigration bureau to inquire on the status of our application.
As soon as the certificate of eligibility was issued, he contacted us and was extremely flexible to meet with us and graciously guided me through the process of the spouse visa application. Overall, I am so impressed with our experience with Mr. Matsuda and without a doubt we will be asking him for assistance for all our future immigration needs. This process is extremely delicate and requires profound knowledge of Japanese law and bureaucracy and I would not trust anyone other than Mr. Matsuda to help. His dedication to his work is truly unique and unparalleled.
Both my husband and I are amazed and so grateful to him for his dedicated service, and I highly recommend Mr. Matsuda's services to anyone in need of an Immigration Specialist.
Marisa and Shuhei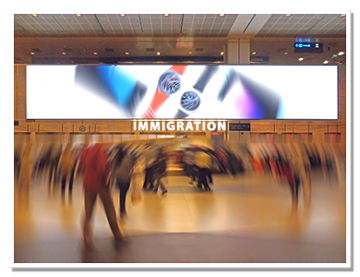 My husband and I initially contacted Mr. Matsuda to assist us in acquiring a dependent spousal visa. He was immediately willing to work with us and within our budget. He made the initial application process smooth, and he was always keeping us updated on the status. The open lines of communication made my husband and I feel much more comfortable during the process.
When I suddenly changed jobs in the middle of my husband's visa application and had to change my own visa as a result, Mr. Matsuda was not ruffled – he gave clear, concise instructions on how to proceed in not only making sure my husband's dependent visa application would not be hindered, but also in assisting me in getting my new visa. He went out of his way to help us and work within our schedules. Mr. Matsuda made it seem like my husband and I were his entire focus, even though I know he had other clients that he was working with at the same time.
Both my husband and I are amazed and so grateful to him for his dedicated service, and I highly recommend Mr. Matsuda's services to anyone in need of an Immigration Specialist.
Gabrielle Harris
Assistant Language Teacher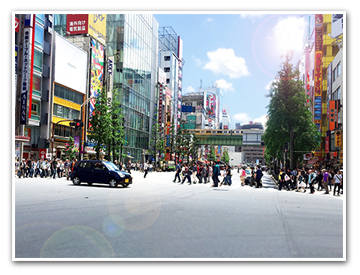 Mr. Matsuda from Matsuda Tokyo Immigration Legal Advisor's Office responded very quick to my inquiry about the application for a Japanese visa. After a few emails we met at Starbucks Meguro which was very comfortable. He showed me the ways to achieve permission to stay in Japan and we figured out that we should apply for an artist visa.
Mr. Matsuda made me prepared about the documents which I had to collect for a successful application. It took me about one month to gather all the documents. Those were for example reference letters and a self-written motivation. Also diplomas, forecast and press articles were included. All those documents had to be translated by Mr. Matsuda, which made a great job. He was always very kind and had every time the right information on his hand.
He applied at the Tokyo Immigration Bureau on my behalf and told me about the time line. It was great that in the end we got a good result. I got permission to receive the artist visa. Mr. Matsuda managed everything and in the end he presented me my residence card again at Starbucks Meguro.
Mr. Matsuda really focused on the application and he made it perfect without any mistake. He took his job very serious and in the end he succeeded. I would suggest anyone who would like to apply for a visa in Japan to write an inquiry to Mr. Matsuda. He might know the right solution for you.
Colin Schaelli
Artist, Designer, Art Director