Matsuda Tokyo Immigration Legal Advisor >> Client Testimonials
Client Testimonials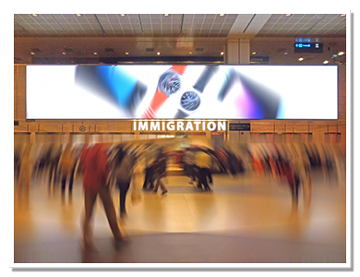 My husband and I initially contacted Mr. Matsuda to assist us in acquiring a dependent spousal visa. He was immediately willing to work with us and within our budget. He made the initial application process smooth, and he was always keeping us updated on the status. The open lines of communication made my husband and I feel much more comfortable during the process.
When I suddenly changed jobs in the middle of my husband's visa application and had to change my own visa as a result, Mr. Matsuda was not ruffled – he gave clear, concise instructions on how to proceed in not only making sure my husband's dependent visa application would not be hindered, but also in assisting me in getting my new visa. He went out of his way to help us and work within our schedules. Mr. Matsuda made it seem like my husband and I were his entire focus, even though I know he had other clients that he was working with at the same time.
Both my husband and I are amazed and so grateful to him for his dedicated service, and I highly recommend Mr. Matsuda's services to anyone in need of an Immigration Specialist.
Gabrielle Harris
Assistant Language Teacher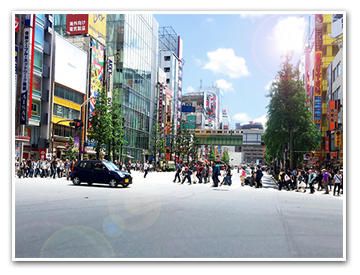 Mr. Matsuda from Matsuda Tokyo Immigration Legal Advisor's Office responded very quick to my inquiry about the application for a Japanese visa. After a few emails we met at Starbucks Meguro which was very comfortable. He showed me the ways to achieve permission to stay in Japan and we figured out that we should apply for an artist visa.
Mr. Matsuda made me prepared about the documents which I had to collect for a successful application. It took me about one month to gather all the documents. Those were for example reference letters and a self-written motivation. Also diplomas, forecast and press articles were included. All those documents had to be translated by Mr. Matsuda, which made a great job. He was always very kind and had every time the right information on his hand.
He applied at the Tokyo Immigration Bureau on my behalf and told me about the time line. It was great that in the end we got a good result. I got permission to receive the artist visa. Mr. Matsuda managed everything and in the end he presented me my residence card again at Starbucks Meguro.
Mr. Matsuda really focused on the application and he made it perfect without any mistake. He took his job very serious and in the end he succeeded. I would suggest anyone who would like to apply for a visa in Japan to write an inquiry to Mr. Matsuda. He might know the right solution for you.
Colin Schaelli
Artist, Designer, Art Director